Your health is our priority. Herniated or bulging discs Degenerative disc disease Are you struggling with challenging back pain, neck pain or sciatica?
At Muscat Osteopathy and Wellness Centre, we specialize in treating spinal conditions where manual therapy is not enough to address the problem. IDD Therapy Spinal Decompression allows us to give you a non-surgical solution to your condition, with a goal to get you moving again and provide long term pain relief.
Intervertebral Disc Decompression or IDD Therapy was developed in the USA and is available in over 1,000 clinics globally. Clinic Director Scott Johnston brought IDD Therapy to the clinic having seen the results for his patients in clinics in the UK.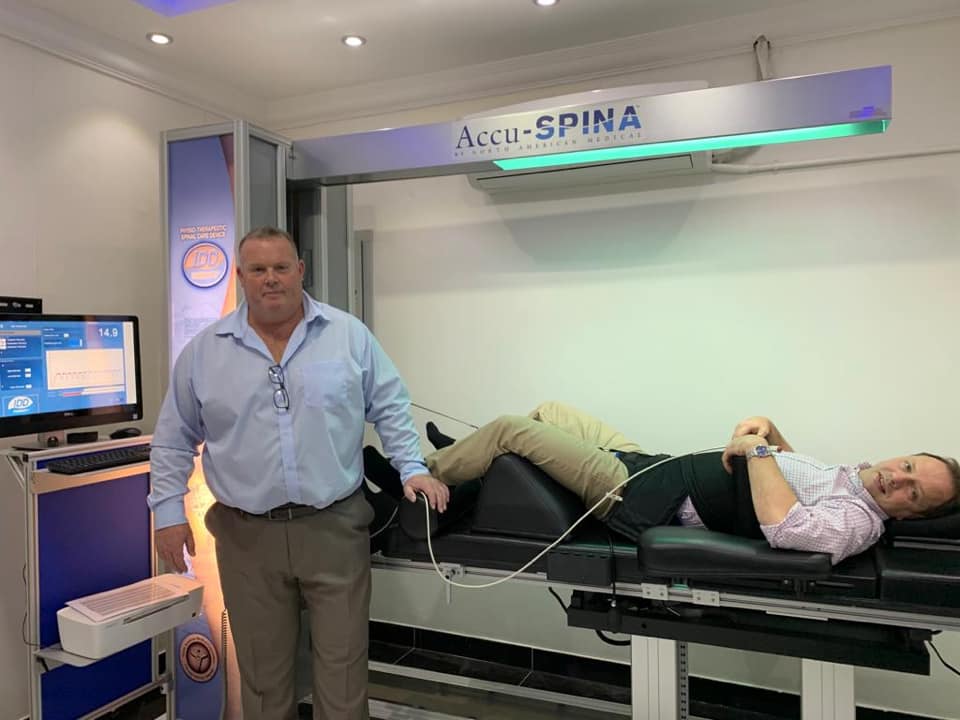 IDD Therapy is a targeted treatment that relieves pressure on specific spinal discs and gently restores mobility.
We have an IDD Therapy machine (Accu SPINA) which patients lie on as part of the treatment.  It is computer controlled and perfectly comfortable.
By decompressing (taking pressure off) an injured or bulging/herniated disc and stretching the soft tissues, we can improve mobility in the spine and allow the body's natural healing mechanisms to operate more efficiently.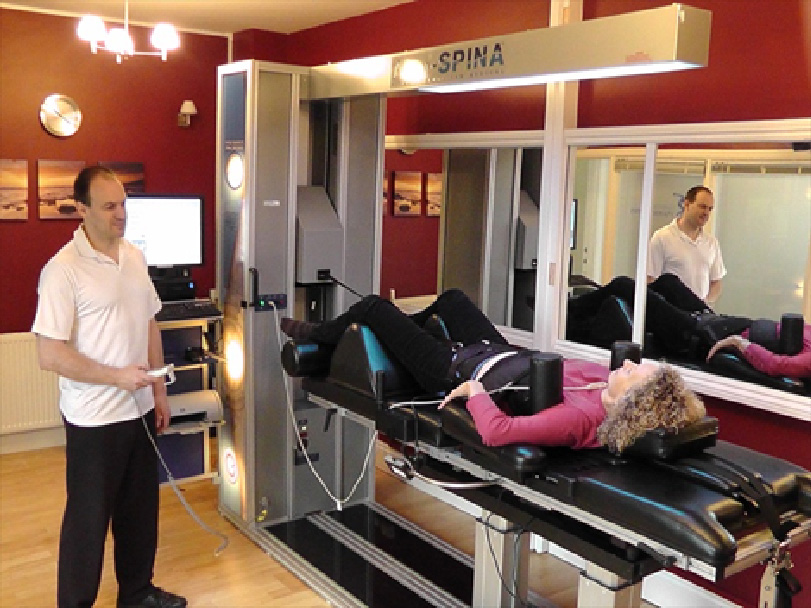 IDD Therapy with the Accu SPINA machine
Typical candidates for IDD Therapy are people who have back or neck pain and may have tried various other treatments without success.  They may be taking pain medication and may be considering invasive treatments such as injections or in extreme cases, surgery.
"I have treated thousands of patients but always found that certain patients with disc problems, didn't respond as well as I would like.
When I lived in the UK I would refer patients to other clinics who provided IDD Therapy.  Having seen the results for them and others, when surgery had seemed like the only option, it was important that IDD Therapy would be a central part of the clinic.
Now patients can have the reassurance that we have the best non-invasive treatment for them"
If you have a back pain or neck pain issue, symptoms in the legs or arms, then come and see us for an expert opinion and to see which treatment you are most suitable for.
Call the clinic on: 24180006 / 90696677