Specialized in treatment of spine, joints and muscles disorders
Muscat Osteopathy & Wellness Centre
Your health is our priority.
Saturday – Wednesday-09:00 AM – 05:00 PM
Lunch hour from 01:00 PM – 02:00 PM Osteopaths use their understanding of the structure and function of the body, along with a wide range of hands-on techniques to treat areas of dysfunction and pain.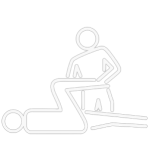 Physiotherapists help people affected by injury, illness or disability through movement and exercise, manual therapy, education and advice. 
IDD Therapy Spinal Decompression allows us to give you a non-surgical solution to your condition, with a goal to get you moving again and provide long term pain relief.
Large and small businesses are increasingly looking to introduce and expand health and wellness packages for their valued employees.